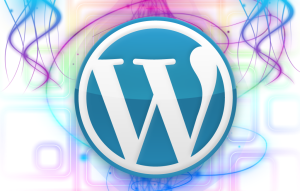 2013 it is! The top 8 free WordPress plugins 2013 that I used is being listed here in this blog post. Many people asked me which all plugins that I use for all my sites and the answer lies in this post! These are the best plugins that you can get for your personal & business needs.
How did I selected?
I have selected these plugins on some basic factors which are especially compatible for any type of people running WordPress.
Speed
Accuracy
Reliability
Server Load
Admin Interface
While examining all these plugins that I am going to mention below, each plugin loads very fast, has very user friendly interface for the admins to choose settings related to the plugin, It takes only little load for the server and can forget the headache of server overload. These plugins have been tested in 2 of my sites having the latest WordPress which contains 17,000 articles and with a limited server resources configured to those sites.
WordPress Plugins 2013…
What are you waiting for? Here are those 8 Plugins that you can use for your needs.
WordPress SEO by Yoast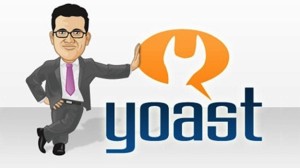 This is the best free plugin that I use in all my blogs. Its so simple, clean and has a lot of options that are useful for you. Installing takes some seconds and configuring the plugin is pretty straight forward.
Let's check out some options in this plugin.
Dashboard
There are 3 useful option that you can fill in here are Google Webmaster Tools, Bing Webmaster Tools, Alexa Verification ID. So by using this plugin, you don't need to find any other plugin that allows you to enter these option or even don't have to put these meta tags by yourself using the code editor.
Titles & Metas
Inside "General" tab, here the useful options are under the Sitewide meta settings, where you can enable "Noindex subpages of archives" and under Cleanup the <head>, you can tick these options "Hide RSD Links", "Hide WLW Manifest Links", "Hide Shortlink for posts".
Inside "Home" tab, you have to fill in all the details and if you want your Google+ profile to be embedded in your posts, then select your name inside "Author highlighting" dropdown and enter your Google+ Publisher Page (Google+ page, if you have).
Inside "Post Types" tab, here only thing which you would like to disable noindex option is under Media, where you don't actually need to index images or files dedicated pages, like those attachment URL(s). I feel it stupid because those posts appear in my search results so if you want, you can tick "noindex, follow" in the Media section only!
Other tabs can be left with default options.
Social
Inside Social, you can enter your Facebook & Twitter details. If you want, you can put a default image also if an image in the post isn't available. Actually those images are shown when you share a post to Facebook or other social networks.
XML Sitemaps
Very neat feature! Because, it actually took less load in my server to generate sitemaps, seriously! I have another blog which contains over 17,000 posts and believe it or not, I use shared hosting! and I never got a suspended warning from them! I use this plugin to keep the load low for sitemap generation. Yes, I know there are other plugins (even I used many) but this plugin is just right!
So inside this, enable the sitemap, Exclude Media (attachment), Tags (post_tag), Format (post_format) by ticking them and set Entries per page to 100 (If your on shared hosting environment).
Permalinks
Well inside this, only thing I would like to choose is Redirect attachment URL's to parent post URL to be ticked.
Internal Links
This option isn't necessary. If your theme doesn't have breadcrumbs then you can enable it if you want.
RSS
Another neat feature in which you can customize the RSS feeds. You may want to check it out and configure it accordingly.
W3 Total Cache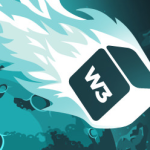 The best cache plugin with lots of features that I have ever seen & used. I use this in all my WordPress based sites and I even recommend this to all my client's projects. Its the best powerful cache plugin that use less load. It can make your heavy load site into little load as well as making the site faster. You can read the entire review in my blog : W3 Total Cache Review & Ultimate Guide
SEO Smart Links +
Another incredible lightweight plugin that will link all the texts inside a particular post or page with the posts that matches. Its very handy because you don't need to link a specific post or page since it does automatically. There are a lot of options inside the plugin that you can set according to your needs.
Features :
SEO Smart Links + can automatically link keywords and phrases in your site.
SEO Smart Links + is compatible with bbPress plugin (Topics, Topic Tags)
SEO Smart Links + allows you to set up your own keywords and set of matching URLs.
SEO Smart Links + allows you to set nofollow attribute and open links in new window.
Pages: 1, 2
Pages: 1 2