The Delhi-Howrah Rajdhani Express has now arranged WiFi facility for passengers to enjoy high-speed 4 Mbps of download and 512 Kbps of upload internet connection while on the move. This service is free of cost and is done as per the new Railway Budget 2013 which made more focus of technology. Its just like a WiFi hot spot — it will ask for your PNR number & mobile number and you get the User ID and Password via SMS to access the internet. Officially Railway Minister has promised to extend the facility to 50 more trains including Rajdhani, Shatabdi, and Duronto trains. The cost of installing this service on all three rakes of Howrah Rajdhani Express is estimated to be Rs 6. 30 crores.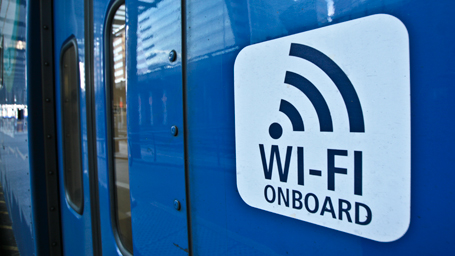 The officials said browsing of the Net would be through a satellite-based system using Wi-Fi for the distribution of Internet bandwidth. The satellite link-up cost is more than Rs 1.75 crore and the equipment to facilitate Internet access will cost around Rs 4.5 crore, a senior railway ministry official said. The satellite antenna is placed in one of the two power cars of the train. This is linked through Wi-Fi radios provided outside each coach. The radio signal is then picked up by the indoor access points inside each coach enabling passengers to access internet during their journey. RailTel Corporation, a wholly owned subsidiary of the Indian Railways, had conducted successful trials in the Mumbai—Ahmedabad Shatabdi Express in January.
Even though this service is introduced, still we don't have any reviews about it — as the public still debates in forums that the general disadvantages that can occur should be the speed that you get after sharing it to everyone as well as the validation SMS delay.